Partners from business, foundations, government, nonprofit agencies and labor have committed, in a signed covenant, to seeking solutions to McDowell's complex problems. Each partner has agreed to provide services, money, products and/or expertise to lift McDowell County's schools, students and their families.
Featured partner: Share My Lesson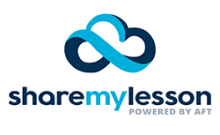 Share My Lesson
is a free digital collection of lesson plans and resources for educators. It is designed to help reduce the hours educators spend developing countless lesson plans and provides a platform where users can collaborate and resources on various topics and subjects appropriate for all grade levels. The user-friendly site boasts more than 312,000 resources and all content can be downloaded free of charge. As a Reconnecting McDowell partner, Share My Lesson launched a resource collection specifically designed for McDowell County educators, parents and guardians. Visit the McDowell County resources at
sharemylesson.com/mcdowell
.
American Federation of Teachers      
Alliance for Excellent Education
Appalachian Regional Commission
AT&T
Bowles Rice McDavid Graff & Love
Building America Community Development Enterprise
Catholic Charities West Virginia
Children's Home Society of West Virginia
Christian Community Development Association
City of Gary, West Virginia
City of Keystone, West Virginia
City of War, West Virginia
City of Welch, West Virginia
Coalition for Community Schools
College Board
Communications Workers of America
Concord University
Council of the Southern Mountains
Dig Deep
Dolly Parton's Imagination Library
Education Alliance
Edvantia
Edwards Educational Services
Epsilen
FACES
Friends of the Tug Fork River
Frontier Communications
Globaloria
Harvard University – Advanced Leadership Initiative
Highland Community Builders
Highmark West Virginia Inc.
Hope Community Development Corporation
Human Resource Development & Employment Inc.
Human Resource Development Foundation
Huntington Area Food Bank
IBM Corp
Imagination Library
Improve Your Offer, Inc.
Jack Caffrey Center for Arts and Culture
KaBOOM
Kellogg Company
Marshall Health's Creating Opportunities for Recovery Employment (CORE)
Marshall University's June Harless Center for Rural Educational Research  & Development 
McDowell County Board of Education
McDowell County Commission
McDowell County Commission on Aging
McDowell County Convention and Visitors Bureau
McDowell County Economic Development Authority
McDowell County Juvenile Drug Court
McDowell County Solid Waste Authority
McDowell County Youth Producers Association
Mountaineer ChallenNGe Academy
New River Community and Technical College
Ohio-West Virginia State YMCA
OMB, Office of Information & Regulatory
Pioneer Community Bank
Rahall Appalachian Transportation Institute
Reba Honaker, Mayor of Welch
Robert C. Byrd Center for Rural Health
Robert C. Byrd Institute
Save the Children – U.S. Programs
SEIU 1199
Share My Lesson
Share Our Strength
Shentel Communications
Silver Lining
South Central AFL-CIO
Southern West Virginia Community and Technical College
Southern Highlands Community Mental Health Center
Stop the Hurt, Inc.
Tamarack Foundation for the Arts
Town of Anawalt, West Virginia
Town of Bradshaw, West Virginia
Town of Davy, West Virginia
Town of Iaeger, West Virginia
Town of Kimball, West Virginia
Town of Northfork, West Virginia
Tug River Health Association
United Food and Commercial Workers Union, Local 400
United Mine Workers of America
U.S. Dept. of Agriculture
U.S. Dept. of Education
Vera Institute of Justice
Verizon
Vh1 Save the Music
West Virginia AFL-CIO
West Virginia Association of Student Councils
West Virginia Board of Education
West Virginia Bureau of Senior Services
West Virginia Center for Professional Development
West Virginia Children's Home Society
West Virginia Council for Community and Technical Education
West Virginia Dept. of Commerce
West Virginia Dept. of Education
West Virginia Dept. of Education and the Arts
West Virginia Dept. of Health and Human Resources
West Virginia Division of Homeland Security and Emergency Management
West Virginia Education Association
West Virginia GEAR UP
West Virginia Higher Education Policy Commission
West Virginia Homeland Security
West Virginia Housing Development Fund
West Virginia National Guard
West Virginia PTA
West Virginia School Boards Association
West Virginia Schools Service Personnel Association
West Virginia State Police
West Virginia Supreme Court
West Virginia University
World Wide Workshop Foundation
WV FREE
Youth Enrichment Services